Nisportino is a small bay in the Municipality of Rio, located on the north-eastern coast of the Island of Elba.
Here, nature is sovereign, the Mediterranean stain surrounds the whole cove and the sunsets are breathtaking, the horizon is suspended between sky and sea. The free beach, with the possibility to hire equipment, is about 120m long and 20m wide and consists of colored pebbles and coarse sand.
Frequently cleaned up it is left as nature offers it, so it is easy to find the presence of posidonia (commonly called seaweed) and trunks of trees brought from the sea. The crystal water is ideal for snorkelling. With the tranquility and silence that distinguish it is ideal for those who want to spend their holidays away from mass tourism.
Immediately at the entrance of the beach you'll find a bar / pizzeria / restaurant "La Battigia" which offers fish specialties but also pizzas sandwiches and salads, open from breakfast to dinner.
Also worth mentioning is the presence of a free parking area near the beach.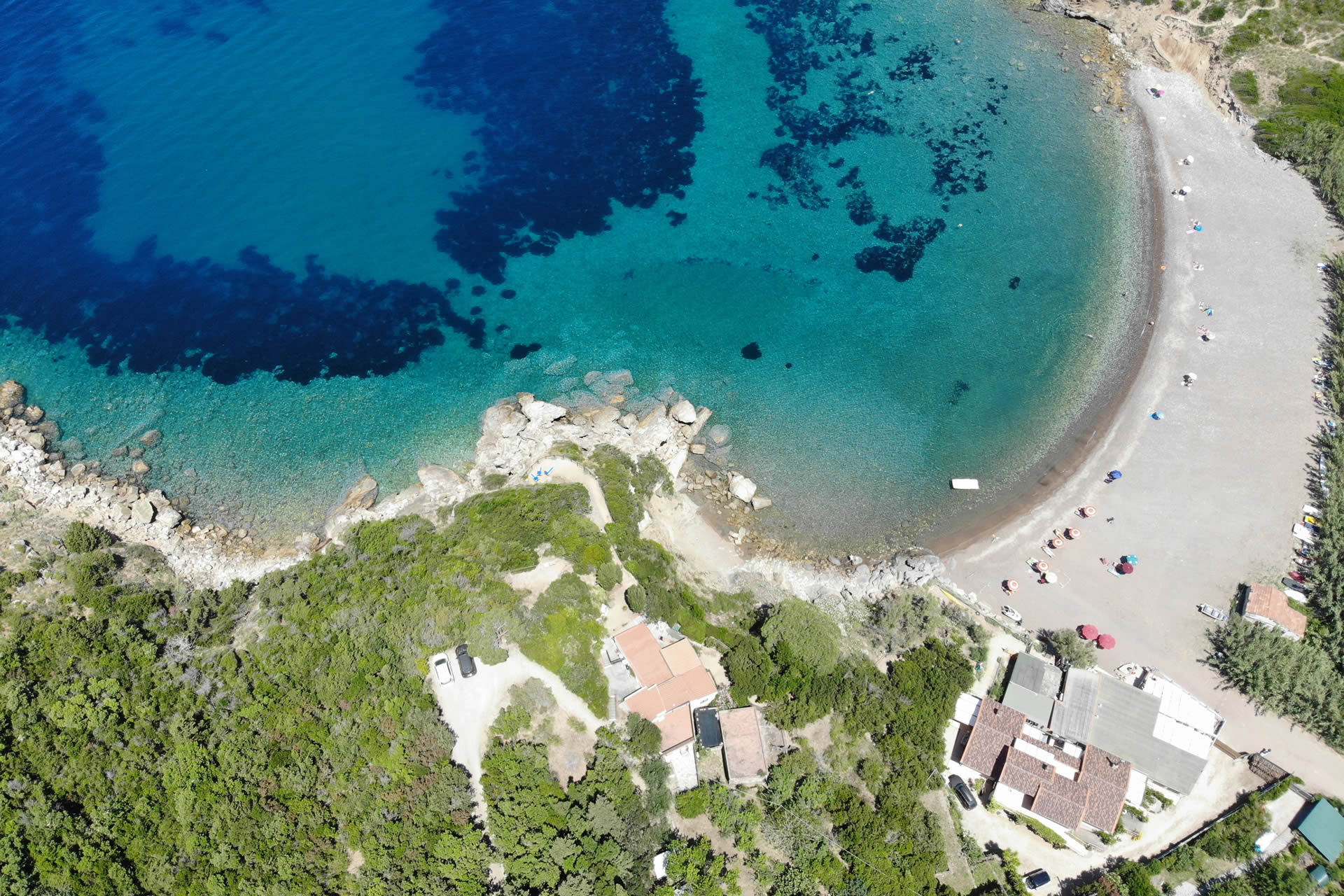 To reach us we recommend
Toremar ferry (www.toremar.it) from Piombino to Rio Marina, continue to Rio nell'Elba then follow the signs for Nisportino. Or ferry Moby (www.moby.it) from Piombino to Cavo, continue to Rio Marina then Rio nell'Elba then follow the signs for Nisportino.
Or: Toremar Ferries (www.toremar.it) or Mobylines (www.moby.it) or Blunavy (blunavytraghetti.com) for Portoferraio, continue towards Porto Azzurro then at the junction for Bagnaia follow the signs for Nisportino via "Bagnaia" or "Volterraio".